The Company
The highest level of craftsmanship, optimal quality and up-to-date design; these have always been the principles behind Scheffel-Schmuck. Scheffel has been following clear goals ever since Ingrid Scheffel began working in the international jewellery industry with her company in 1976. No mass-produced products in the luxury sector, just individuality and recognition value. It's the new ideas, the right feel for current events and the perfect execution that make Scheffel jewellery what it is.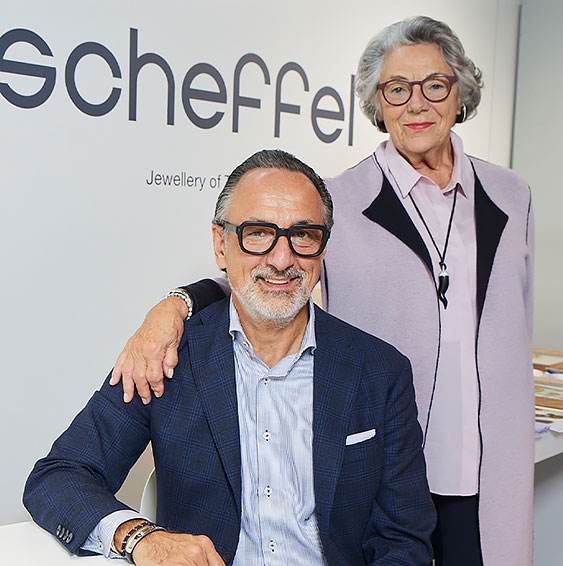 Ingrid und Axel Scheffel
seemingly simple yet detailed
"Our jewellery is worn by people who have an eye for beautiful things". They value expert workmanship and the highest quality materials and are delighted by good design and optimum functionality. The seemingly simple yet detailed jewellery exudes quality and durability. Many customers identify with it and find their new favourite piece of jewellery at Scheffel. The longer you wear it, the more you love it.
Axel Scheffel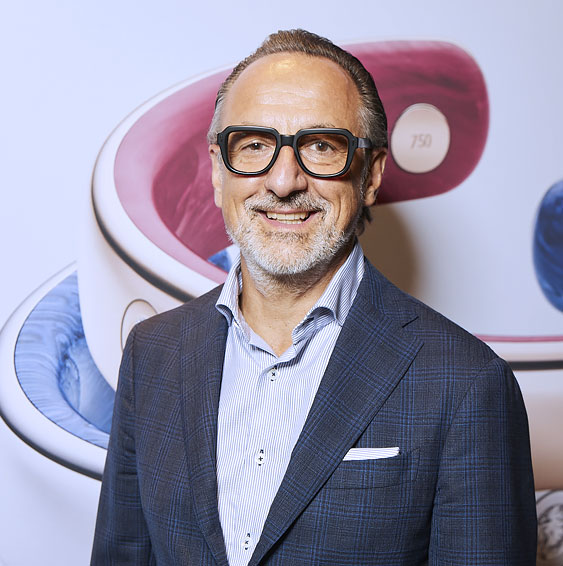 Axel Scheffel was born and bred in Munich and grew into his current role of Managing Director at Scheffel. He received wide-ranging training in all areas of the jewellery business. He became familiar with the technical fundamentals, materials and tools by working with the old master craftsmen and goldsmiths. Alongside the experience and knowledge he primarily gained during his dayto- day work in the Munich-based family business, he also made important contacts directly within the global markets and learned who supplies the right raw materials.
Close contact with craftsmen in production remains an important basis for new ideas and continuous development to this day. Axel Scheffel is constantly experimenting with new materials, techniques and production methods. He loves the challenge of improving things or even inventing them from scratch. He draws inspiration from contemporary art, architecture and fashion: "I want to know what's happening now, what's in demand and what represents our zeitgeist." He unites current influences with classic shapes in his pieces of jewellery. You never get tired of them and you always find constantly new ways of expressing yourself.